Welcome to the Electric State Dark RP Wiki!
Electric State DarkRP is a free roam roleplay Roblox game based off a book titled, The Electric State by Simon Stålenhag. The game takes place in an alternative location of Simon Stålenhag's "The Electric State", which supposedly takes place in 1997, where the timeline of The Electric State is set. In the game, the map area is located in a wasteland, including caves, buildings, and other structures. It's a game where you can take on roles of different classes in a wasteland as you live a life playing these roles. The roles are placed in categories which correlate with what can be seen in a wasteland civilization such as raiders (roles: Bounty Hunter, Thief), government (roles: Mayor, Detective, Soldier), and more..

Please be advised that any information provided in this wiki may change without notice.

Want to contribute to the wiki? Start by creating an account!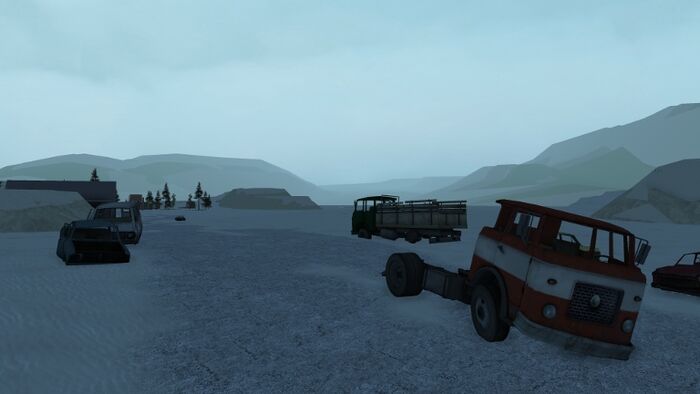 Join the Electric State DarkRP Community discord server.

Click here
As a community server: we have a place for official update notes & leaks, suggesting ideas to the game, trading with others, and more. Join now! (We are non-official)


What is your favorite gamepass?